Increase productivity and safety with the Montepal® system
Designed and manufactured to suit your environment and requirements.
WHAT TYPES OF LOADS CAN BE TRANSPORTED?

Our Montepal elevator is designed to meet your needs and is perfectly adapted to these types of products:
- Pallets
- Wire cages
- Rolls
- Box pallets
- Big Bags
- Others
Our key benefits
Options available to suit all your needs and constraints.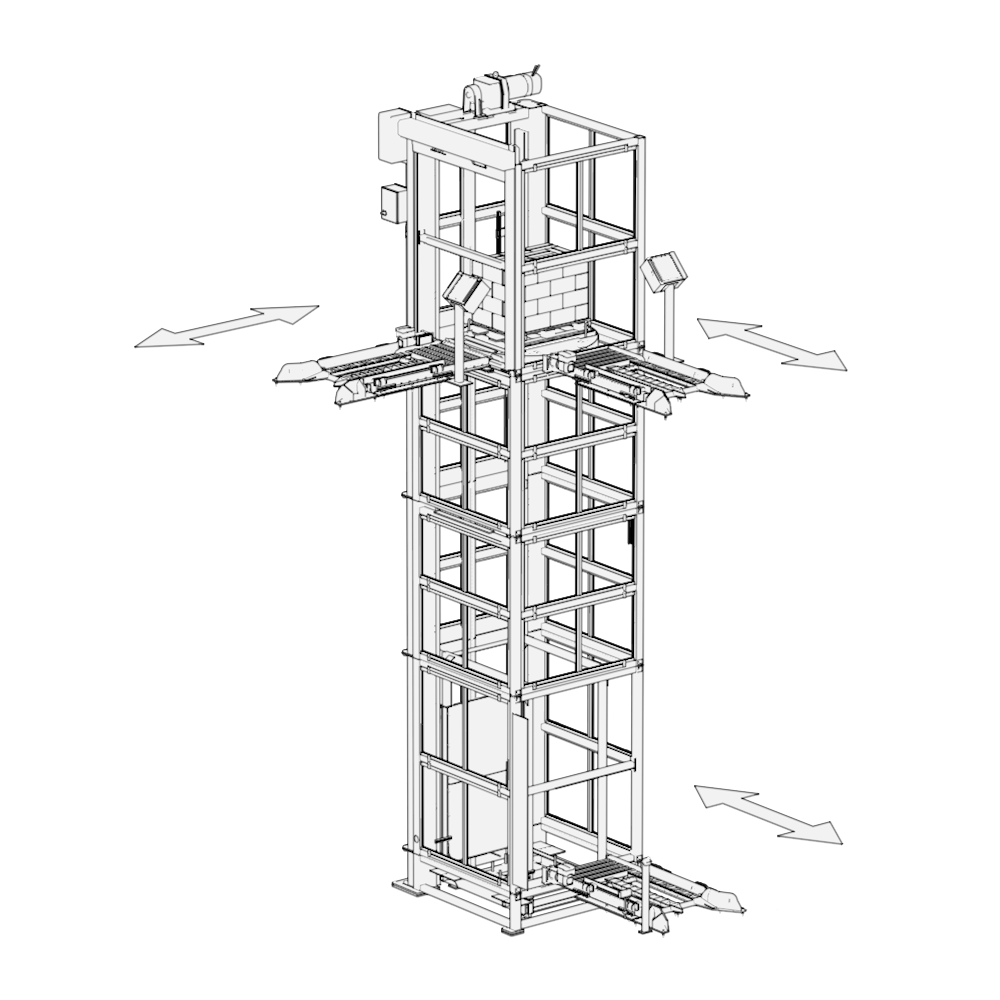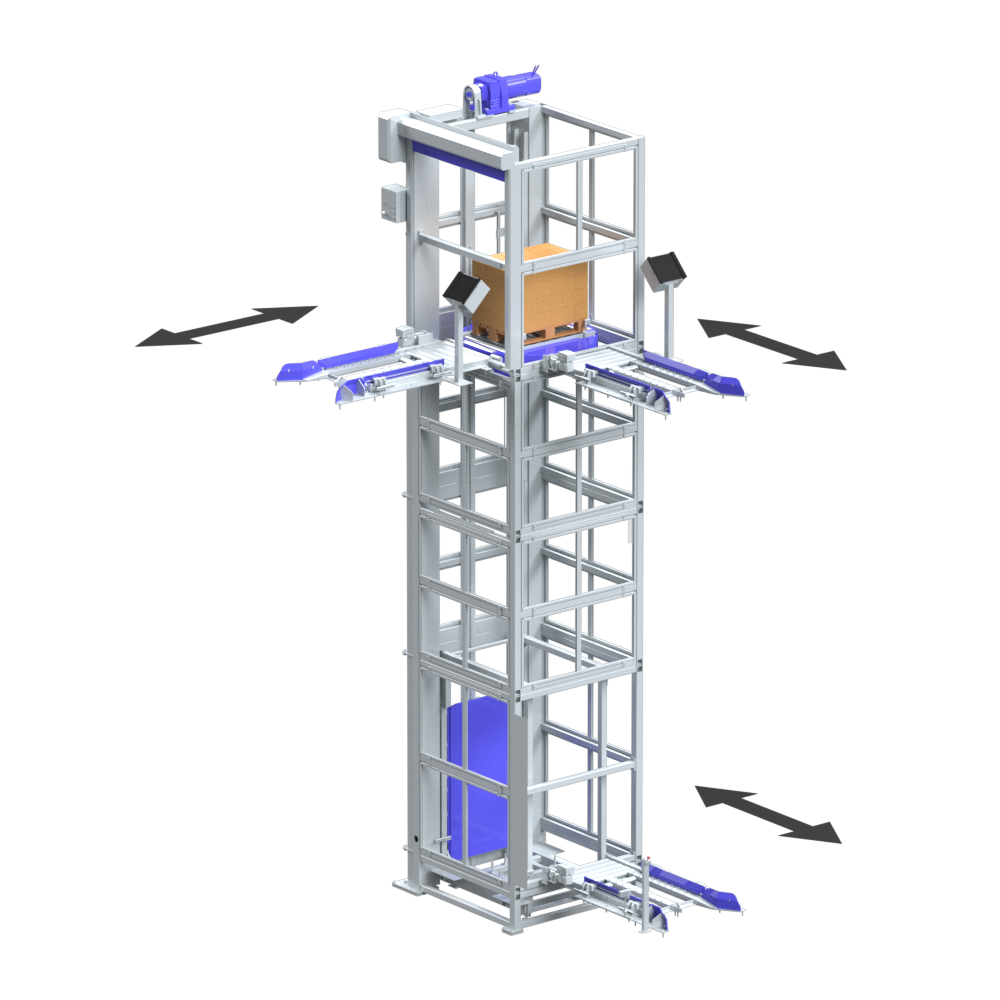 APPLICATION
The MONTEPAL® pallet elevator is designed to transport your palletized loads safely between the different levels of your buildings. It can also be used for inter-building links.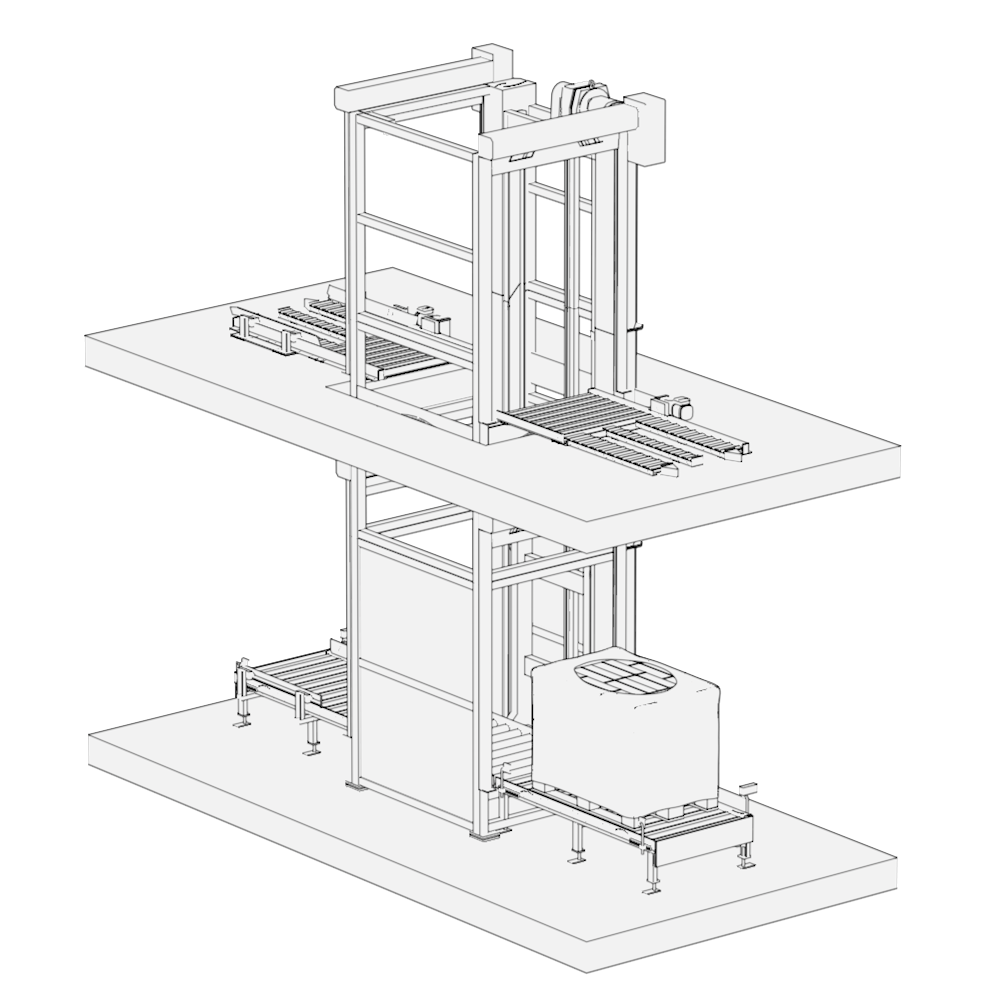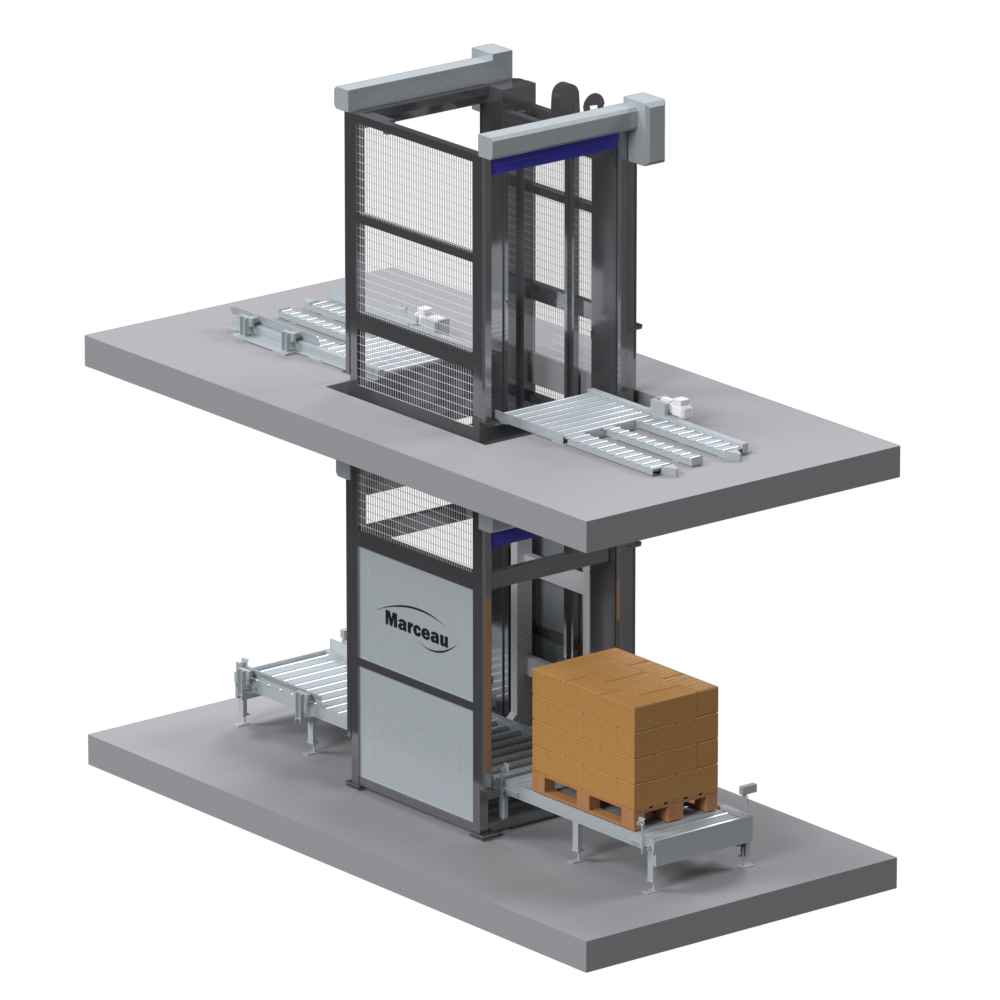 MACHINE RANGE
Designed to transport your palletized loads automatically (PLC-controlled), the Montepal® pallet elevator is not a freight elevator or an elevator, and is classified as a machine (no mandatory periodic inspection).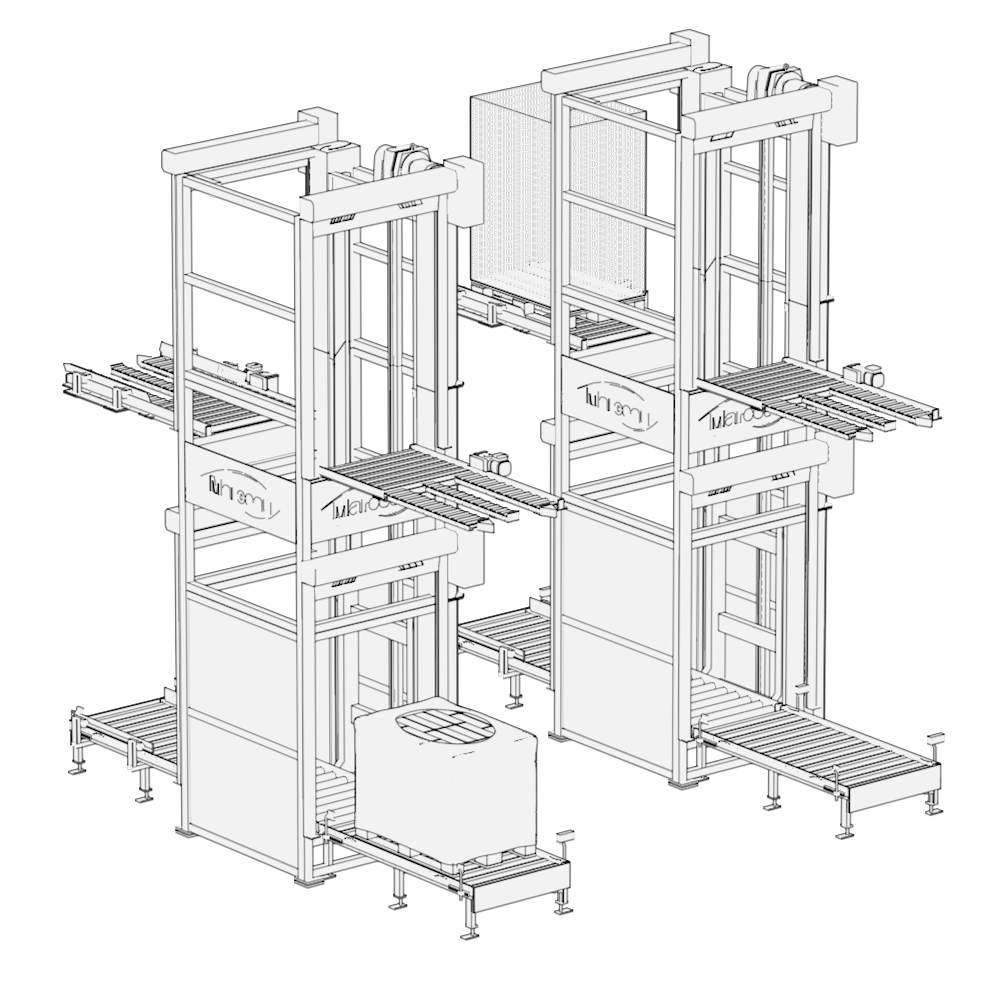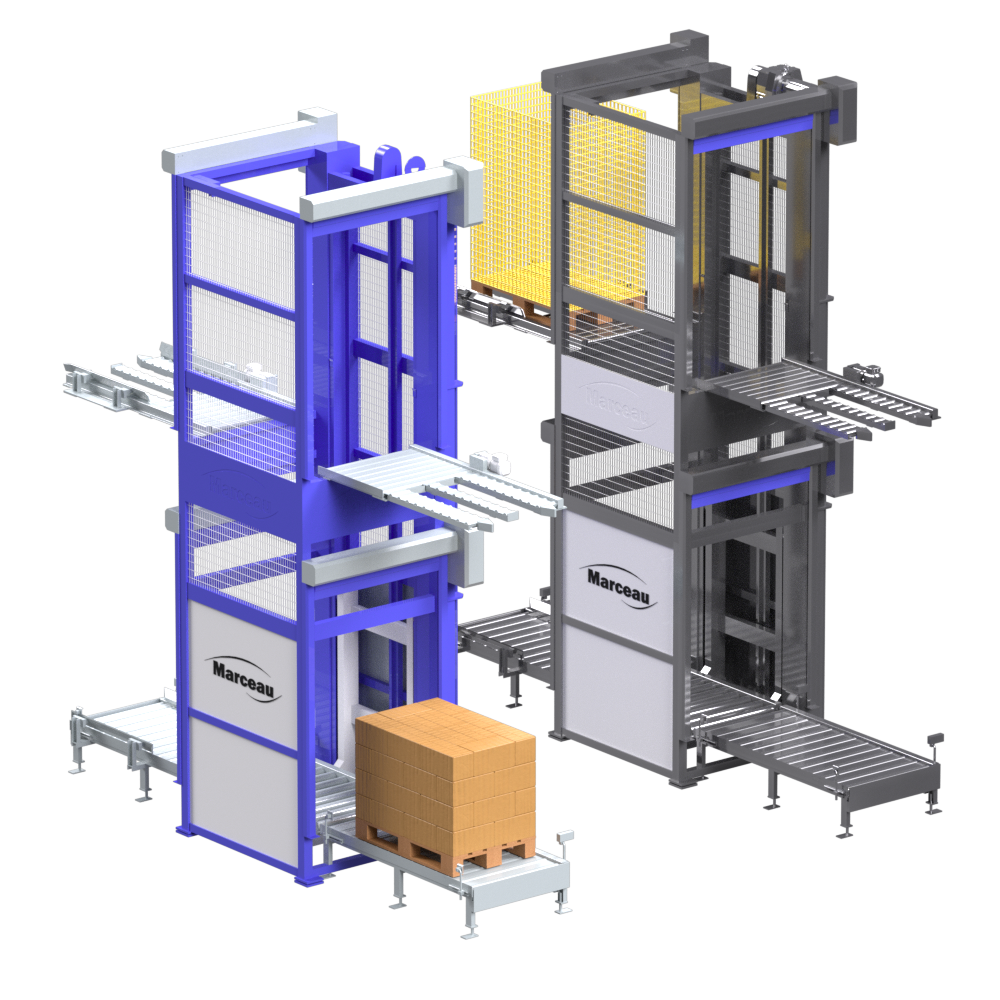 FOR ALL ENVIRONMENTS
The various manufacturing options enable the MONTEPAL® pallet elevator to adapt to all working environments and to be used in all sectors of activity, including agri-food, logistics, chemicals, pharmaceuticals, cosmetics and retail.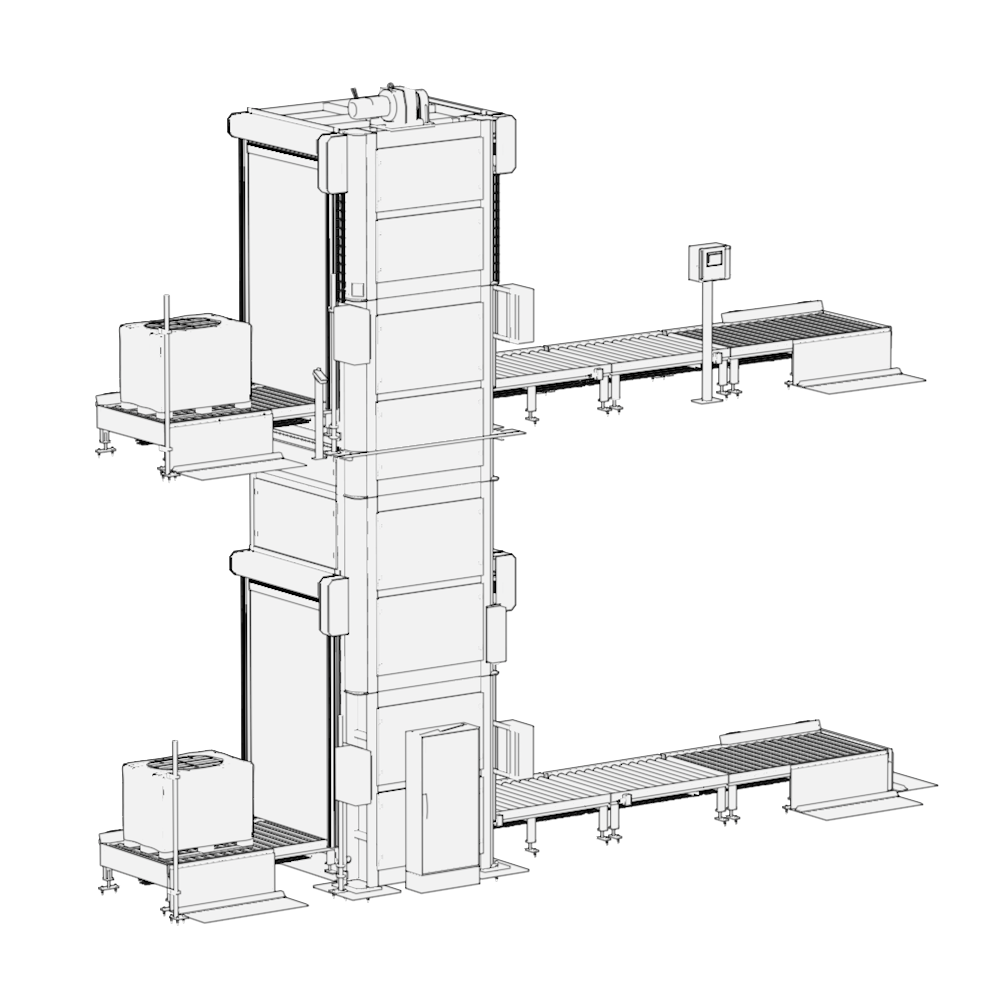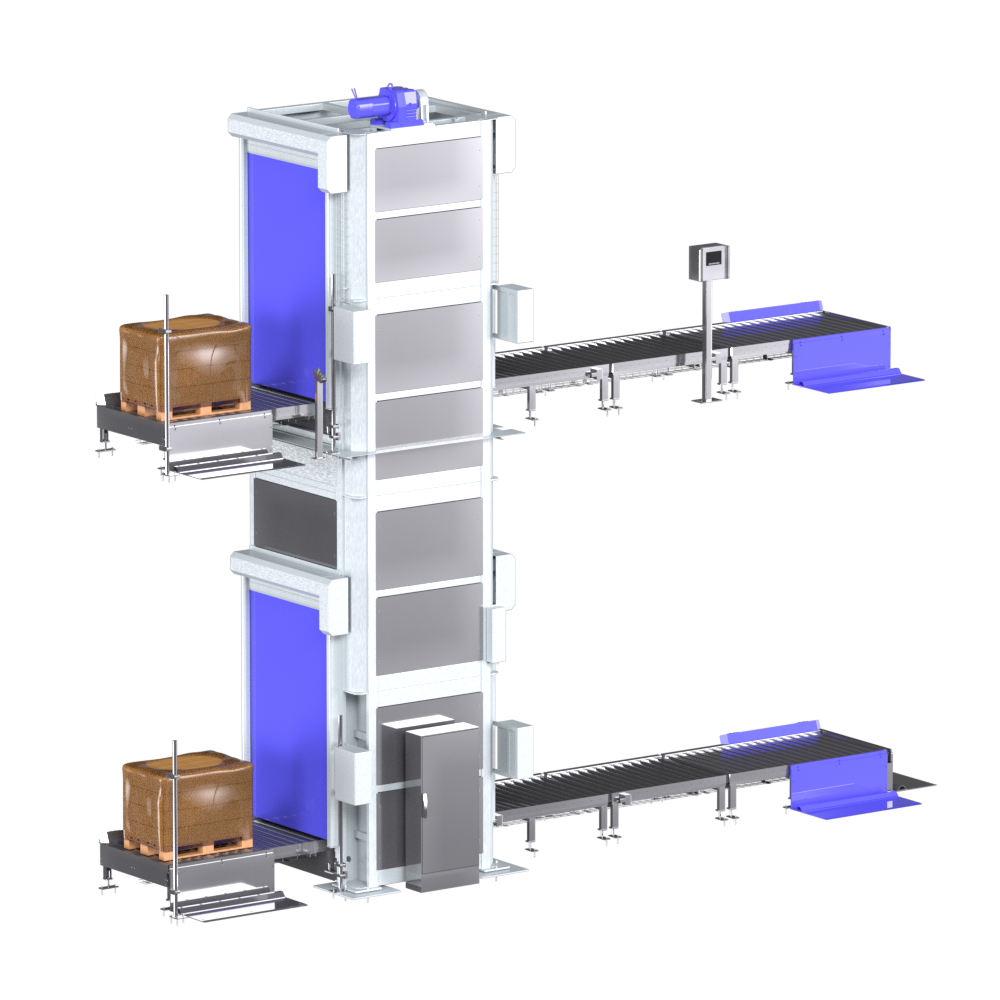 SELF-SUPPORTING FRAME
The Montepal® pallet elevator consists of a self-supporting welded frame and requires no civil engineering (no ground pit).
Our Achievements
For over 40 years, the company MARCEAU has specialized in the design of continuous handling systems.
A project, a quotation or a simple question?
A global offer: from pre-project design to on-site installation, including protocol validation.